better insights. better results.
COST TRANSPARENCY CREATES SUCCESS
To this end we analyse processes, products and relationships in finest detail and armed with the results of these analyses help our customers to make informed decisions about manufacturing products more cost-efficiently and on a more sustainable basis, and about operating in the market more successfully. Not only do we promote our own growth but we also create entrepreneurial flexibility and the potential for economic growth for our customers.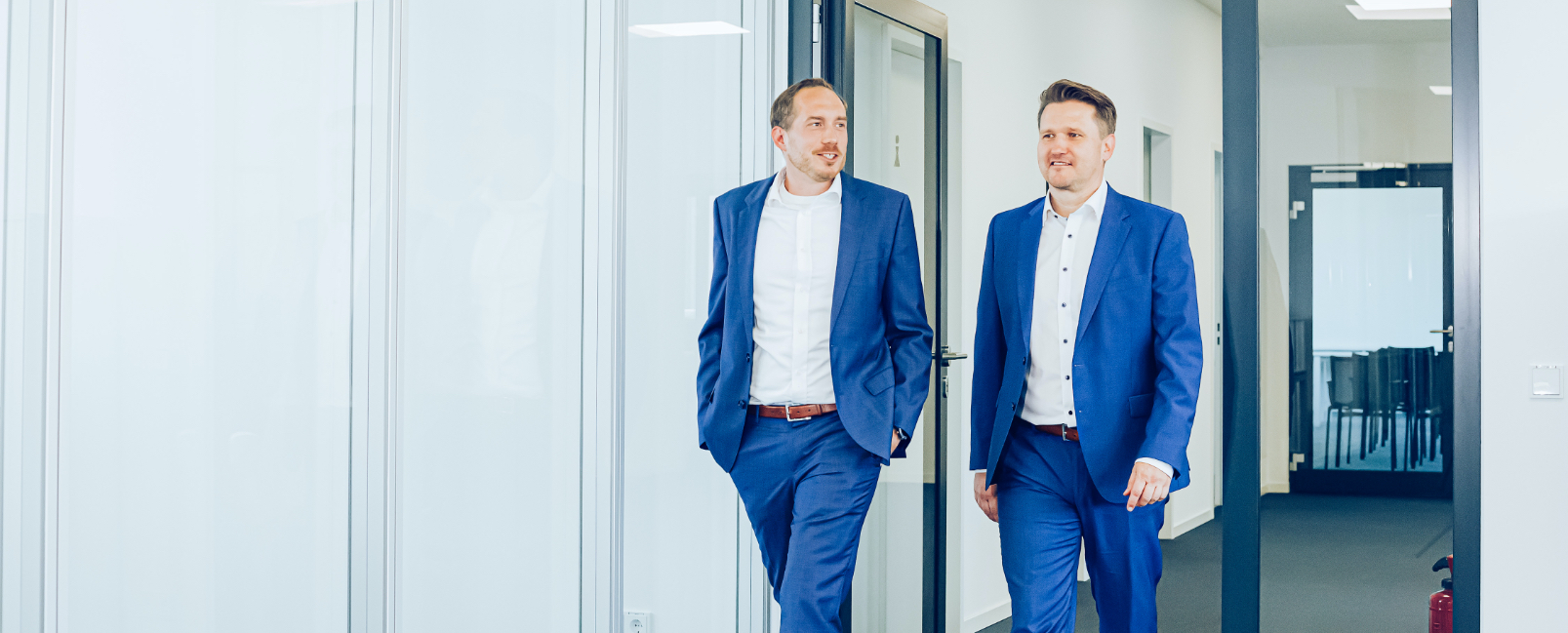 OUR STATED GOAL: TO BE THE NUMBER ONE PARTNER FOR ALL THOSE WHO WANT TO MAKE INFORMED DECISIONS ON THE BASIS OF COSTS.
Whether you are developing new products and solutions or optimising existing ones, we are the accredited partner for creating cost transparency right down to the finest detail. Customers use our expertise as an innovation partner right from the product development phase and with the aid of our early detailed cost analysis create a successful product.
We take well-thought-out decisions on the basis of data, experience and knowledge, avoid hasty conclusions and take responsibility for the results. In searching for the best solutions we clearly demonstrate our position and pursue the given goals with determination. We stick to agreements and deadlines. We support our colleagues and customers when they cannot see a way forward.
By acting in a reliable and consistent manner we build confidence both within our organisation and outside the company, for reliability in not a permanent state of affairs, either you are reliable or you are not, each time you have to prove your worth anew.
We draw our strength from working respectfully with a diverse set of employees and customers. Our excellent relationships with our colleagues and customers is based on mutual tolerance irrespective of the gender, age, culture, origin or faith of the individual. We continuously share information, knowledge and advice with each other in a constructive manner and master difficult situations demonstrating appreciation and honesty. We respect people for who they are, what they know and intervene when discrimination is shown against someone. We value all these people for their capabilities and experience as individuals and team members. Our actions are defined by mindfulness and appreciation of people, the environment and resources.
We call into question the current state of things so our thoughts and actions become customer-focused and we can recognised opportunities (and enter into calculated risks). We want to drive forward changes with determination, anticipating trends early on to enable us to face the challenges of the future. We are open to new ideas and willing to carry on learning. Our team is our future and therefore we promote development within our organisation. Under arrangements with colleges and universities, we also offer opportunities to gain insights into our business through internships and theses, providing important experience for later working life.
We respond to changes quickly and dynamically and are in a position to modify processes fast in order to take advantage of emerging market potential without delay. We do not respond in a reactive fashion but proactively, with anticipation and initiative, so as to implement the necessary modifications. We create the conditions for work to be carried out anytime and anywhere. We focus on the problems and challenges our customers are facing. We put ourselves in their position and always strive to achieve a successful and targeted approach to the solution. We are inquisitive and want to learn more but do ask for help when we need it. We admit to our mistakes and learn from them.
We are who we are – no more but no less. We enjoy our work and enjoy striving to conduct our work in accordance with professional demands. But we do not intend to bend over backwards or to compromise our values. Our actions are defined not by external factors but by ourselves and our convictions. This means we act differently in different roles and say what we think. We do a lot of things right but sometimes things go wrong. It is important to deal with errors constructively. Our results and the way we run our operations demonstrate that we are a highly professional business – even without pinstripes or cufflinks.
We deliver quality and data security
Quality standard
With our certification according to DIN EN ISO 9001:2015 we meet our own claim of sustainable and organized company management. The implementation of Quality Management is not only a guideline for our own standards, but also as a basis for successful cooperation with our national and international customers & partners. Through the implementation of the ISO 9000 series as a standards, our company can be successfully guided and aligned with constant improvements. A well implemented QM is of great importance.
Data security
Based on ISO/IEC 27001, the automotive industry (VDA) developed a special industry standard for information security assessments, which resulted in the Information Security Assessment (ISA) catalogue. This VDA ISA catalogue is the basis for the industry standard TISAX. OEMs, suppliers, and service providers can find the TISAX status of business partners on the neutral and legally independent ENX platform. AWS Systemtechnik has the TISAX status AL3, which means the highest security classification level.

Careers
The best people for our business are those who manage to inspire our customers and partners on a lasting basis – this is infinitely preferable to short-term successes. We do not set any store by platitudes such as "hire and fire" or "up and out". Instead, we deploy measures which provide lasting motivation from entry level right through to the higher levels on the career ladder. We value achievement. We promote commitment – and reward it.
Learn more
Our story
Created out of a personal turnaround project, we have developed into the supplier of cost engineering services over the years. We have been successful in generating stable growth and in continuously expanding our portfolio of services by focusing on transparent and sustainable results.
Learn more