Training
In building up their own expertise in cost analysis, companies face the challenge of merging their manufacturing know-how with accounting know-how. The enablement of your employees plays a major role in our project work. We support you here by providing training on value analysis and cost engineering.
State of the Art
Our experienced instructors are always highly practice-orientated thanks to our own manufacturing facilities and the close contact we maintain with a number of universities, which enables us to make the link between practice and up-to-date theory. We also have high quality visual aids to back up the theoretical knowledge with topic-related examples.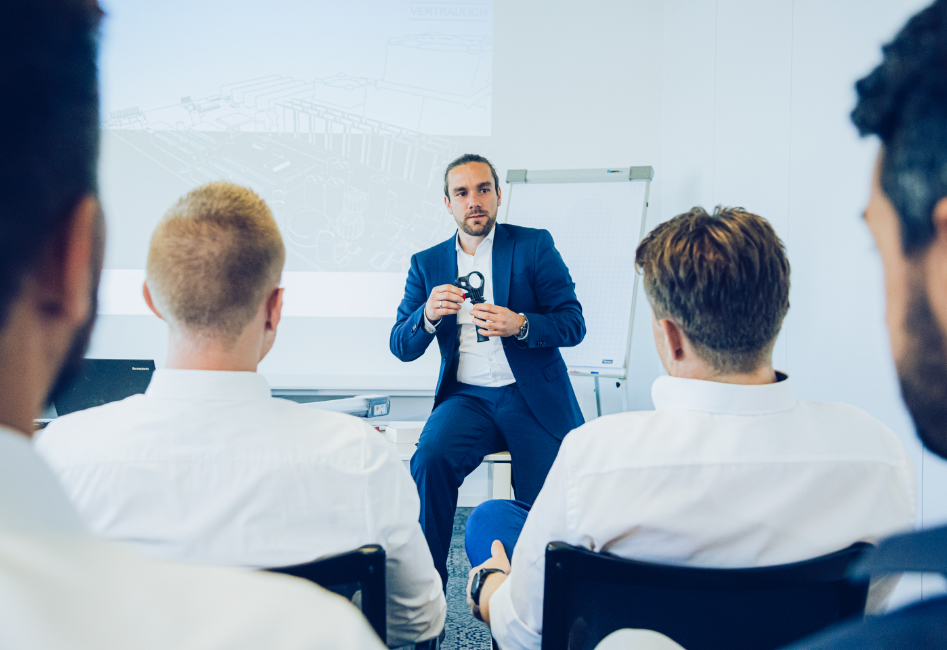 In addition to standardised training programmes such as technology and procurement courses or interactive cost analysis and value engineering workshops, we are happy to address customer-specific subjects, providing information on specific issues or situations. Just ask us.